Hope for English-born monk missing in Nepal, says father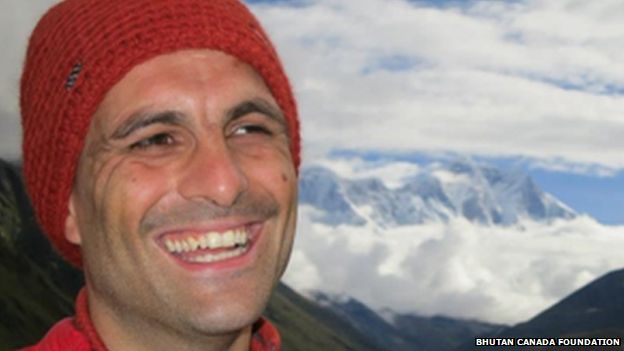 The father of an English-born Buddhist monk missing in Nepal said he has had third-hand reports his son may have been travelling away from the epicentre before the quake struck.
Martin Gattuso, 38, was ordained in 2013, taking the name Thubten Senge. .
His father Michael, from Rugby, said one of his other children had heard from a friend in Nepal that his son had been seen heading towards China.
"It's been frightful, we're obviously quite worried," he said.
A graduate in Japanese studies, Mr Gattuso had previously worked in India and Japan.
He had been teaching English to children in Punakha, Bhutan, before moving to Nepal to study.
"He was in Japan at the time of the earthquake there and helped with the rescue effort," his father said.
Mr Gattuso had been teaching for The Bhutan Canada Foundation - a spokesperson said they were "very upset to learn that Martin is missing".
Communications with his son in Nepal were "hit and miss" in normal circumstances, Mr Gattuso said, but things were now "even more difficult".
Correction 5 May 2015: This story originally said Punakha was in Nepal.
Related Internet Links
The BBC is not responsible for the content of external sites.