Body found near Coventry 'after vampire show party'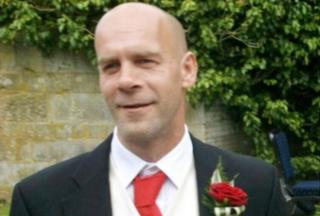 A man killed an amateur theatre performer by running him over following an after-party for a vampire-themed stage show, a jury was told.
Kamaljit Dhaliwal, 54, from Coventry, has admitted causing the 2016 death of David Lamont by careless driving while under the influence of drink and drugs, but denies murder.
The body of Mr Lamont, 50, was found in a ditch, Coventry Crown Court heard.
The men had written stand-up comedy material together.
Read more news for Coventry and Warwickshire
Mr Dhaliwal, of Holland Road, is alleged to have attended an after-party to celebrate the last night of a "vampire show", called The Last Sucker, and then driven to a club with Mr Lamont.
Mr Lamont's body was found by a member of the public at Corley Rocks, near Coventry, on the morning of 23 October, 2016 , the court heard.
The court heard the divorced father-of-three, who suffered from depression, was naked from the waist up.
The prosecution alleges Mr Dhaliwal was responsible for removing Mr Lamont's clothing and sending text messages to his phone and messages to others to establish a false alibi.
Mr Lamont, a postman, was a volunteer actor with the Ego Performance company.
He and Mr Dhaliwal became friends when they met at a production, the court was told.
Prosecutor Benjamin Aina, who was opening the Crown's case, said: "You will hear evidence that by the end of the performance, Mr Lamont was in good spirits."
Mr Aina told the jury: "The issue you are likely to have to focus on is whether this was a tragic accident or whether this defendant deliberately and intentionally used his car to cause Mr Lamont serious bodily injuries, which is part of the definition of murder."
The trial continues.