Stratford-upon-Avon man accused of flying drone recklessly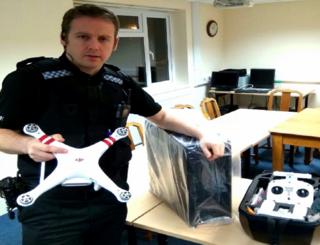 A man has been accused of dangerously flying a drone in south Warwickshire.
The 37-year-old man has been accused of five offences, including allowing the drone to land or take off within 30m (98ft) of a person, police said.
He is also accused of recklessly or negligently causing or permitting the drone to endanger a person or property.
The Stratford-upon-Avon man has been summonsed before Leamington Spa magistrates on 5 July over flights made last December and in January.