Coventry's Cardinal Wiseman Catholic School to close farm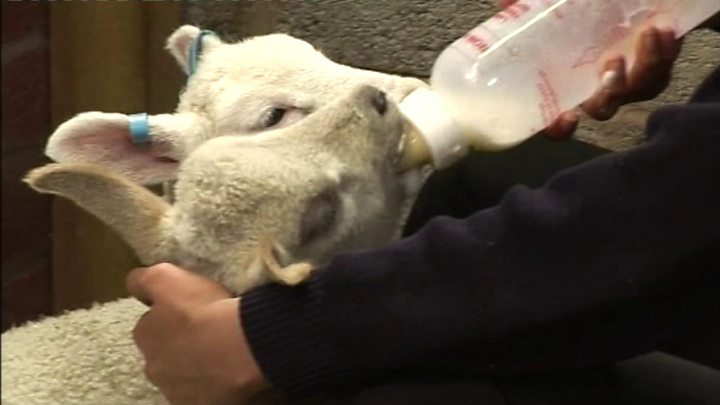 A school is to close a farm on its site where pupils have been caring for animals for nearly 20 years.
Cardinal Wiseman Catholic School in Coventry said there had been a reduction in those opting to study agricultural subjects.
It said it would be working with animal sanctuaries and other school farms to re-home the animals.
The National Farmers' Union [NFU] said it would be "a great shame" to see the school farm go.
Read more news for Coventry and Warwickshire
The school said it was changing its "curriculum offer to raise standards and accommodate increasing demand in its maths and science subjects".
It said in the short term agricultural courses would continue to be honoured for students currently studying the subjects and due to take exams in the next academic year.
Members of the school, academy schools and the local community would be given the opportunity to adopt the farm's small animals, which include rabbits, mice, hamsters and guinea pigs, it added.
Chair of the school's Local Academy Committee Steve Mangan said: "The farm has had its benefits over the years, however times have changed and we must acknowledge this and cater for the increasing demand for more academic subjects."
The school said farm staff would be offered other roles at the school.
Oliver Cartwright from the Stoneleigh-based NFU: "It will obviously be a great shame to see the school farm go because the NFU does a lot of agri education work alongside its lobbying for farmers and we know that actually connecting with the next generation, farming can play a hugely exciting and important role in the national curriculum."