Disabled rider bids to reach Everest base camp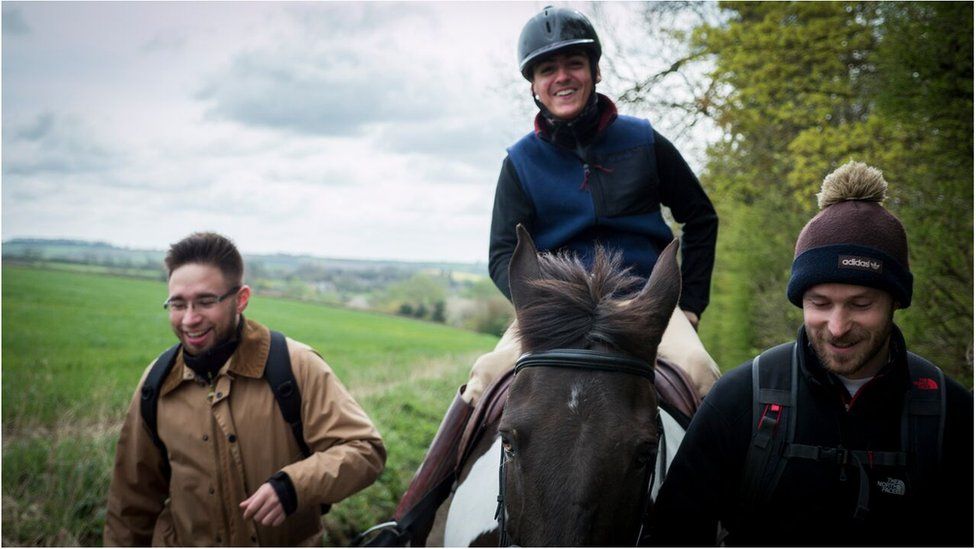 A rider with cerebral palsy hopes to be the first disabled person to reach Everest base camp on horseback.
Max Stainton, 26, from Leamington Spa, Warwickshire, will attempt the climb to 5,500m (18,000ft) on a Nepalese pony.
Mr Stainton, who has been involved with the Riding for the Disabled (RDA) charity since he was five, said the trek would be "massively difficult".
He hopes to raise funds for the charity, which described him as an "inspiration".
Mr Stainton said his condition made it difficult for his body to retain heat and he was unable to walk without assistance.
"Riding Everest is going to be really, massively difficult because of my cerebral palsy," he said.
"Even for an able-bodied person, riding eight hours a day will be incredibly challenging. I'm going to be taking my body to the extreme limits of its endurance."
He said he believed, based on research in consultation with the Guinness Book of Records, that he would be the first disabled rider to tackle the challenge.
Mr Stainton has set up a fundraising group called Riding Everest which he hopes will help him raise £50,000 for the RDA's new National Training Centre in Warwickshire.
He will work with a travel company that has experience in assisting disabled people with similar challenges.
Mr Stainton and his team will set out on 30 March and expect the trek to last 16 days.
RDA said: "Max is an inspiration to us all.
"Having known Max as a rider from riding at several of our groups both in the Midlands and in London, we are honoured he has chosen to support RDA.
"We wish him all the best in this adventure."
Related Internet Links
The BBC is not responsible for the content of external sites.