Michelin-starred Cross at Kenilworth regains hygiene stars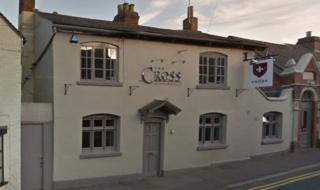 A Michelin-starred restaurant which was given a one-star rating by food inspectors for its hygiene standards has had its five-star rating restored.
The Cross at Kenilworth was told it must make major improvements during an inspection in January.
However, the Coventry Telegraph reported the Warwickshire restaurant had been restored to five stars following an inspection on 27 July.
The restaurant's sous chef Kristian Curtis said the news was a "relief".
"We never doubted we could regain the rating but it's a nice feeling to have it back," he added.
'No room for error'
In January, the council said The Cross was vacuum packing raw and "ready-to-eat" foods with the same machine, risking contamination.
Mr Curtis said this had been down to one of their machines having broken.
"It was never about the cleanliness of our kitchen," he added.
"It was something we addressed as soon as we were inspected. We have tightened up on everything to make sure there is no room for error."
The restaurant, which was ranked five stars prior to the January inspection, said it had been frustrating to have to wait six months to be reinspected.
"The council's policy is that they have to wait six months between inspections, so they came back within six months on the dot," Mr Curtis said.