Champion Coventry skater left off ice after blades taken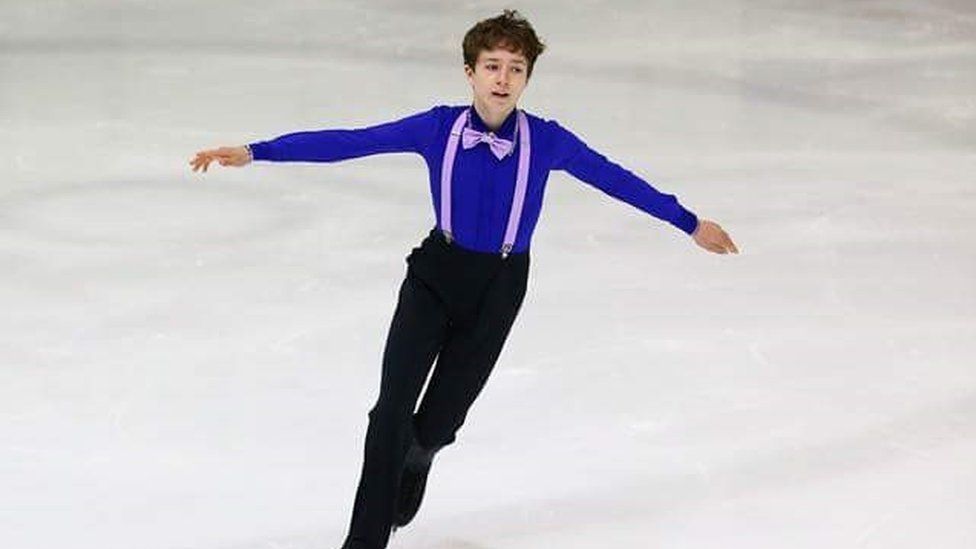 A British champion skater is unable to take to the ice after his skates and kit went missing.
Brandon Bailey, 15, accidentally left his £1,000 skates behind after practice in Coventry and has been unable to get them, plus other items, back.
He has been unable to practice since, leading to fears he will be unable to take part in his next competition.
His younger brother, whose skates are also missing, has set up a fundraising page to try and get him some new ones.
The family live in North Shields but travel more than 200 miles to the rink in Coventry every weekend so Brandon can train with the coaches based there.
After a session early on Sunday the family met for breakfast at a nearby Weatherspoons where the bag got left behind. They rang the pub when they got home but the bag, also containing protector blades, gel pads, weights and other items, could not be found.
His mum, NHS worker Linda Bailey, 38, said men's competition skates are hard to buy and expensive, with the boots costing more than £500 and the blades at least another £500.
She said every day he cannot train sets back all the work he has done previously.
"High level skates and blades are very expensive and to replace all his equipment in one go will be impossible financially in any timescale that would not have a severe impact on his training."
Brandon took up ice skating four years ago and is the current advanced novice (Under-15 category) British Figure Skating Champion.
He has an international competition in two months' time, and aims to take part in the 2022 Olympic Games
He said he has found it hard not to be training and is touched his brother is trying to help.
Police said they were investigating the theft and urged anyone with any information to call them.
Related Internet Links
The BBC is not responsible for the content of external sites.