Coventry brothers' deaths 'a tragedy for the city'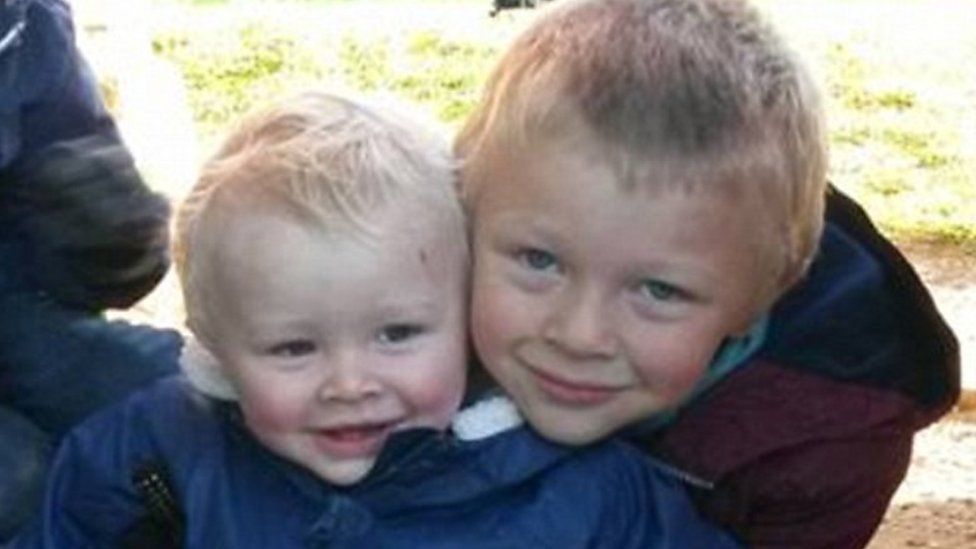 The deaths of two young brothers who were hit by a car is a "tragedy for the whole city", the Dean of Coventry has said.
The Very Reverend John Witcombe said Thursday's crash in which Corey, six, and Casper Platt-May, two, died was "heartbreaking".
The boys were killed while on a family trip to a park.
Prayers were said for the brothers during a service at the cathedral and a book of condolence has been opened.
A service was also held at St Michael's Church, in Walsgrave Road, led by the Reverend William Smith. The church is close to Macdonald Road where the crash happened.
Corey and Casper were with their mother and a group of up to nine children being helped across the road when they were struck.
A man and a woman were remanded in custody at Coventry Magistrates' Court on Saturday, charged with causing their deaths by dangerous driving.
The dean said: "It feels like another gaping wound in the city. It's a really hard piece of information to take in.
"We're heartbroken for the family, concerned for those caught up in it in whatever way."
A minute's silence was observed on Saturday by fans attending Coventry City FC's match at Mansfield.
Players from both sides wore black armbands in tribute to the two youngsters.
More than £20,000 has been raised for the boys' family since a fundraising page was started following their deaths.