Driver sentenced after Coventry police officer assault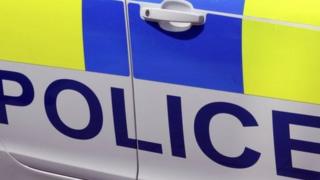 A man has been ordered to pay £100 in compensation and given a six-week community order for an "unprovoked attack" on a police traffic officer.
Ian Sneath, 35, of Rochdale Road, Oldham, hit the officer in the face on Treforest Road in Stoke, Coventry during the early hours of Tuesday.
He pleaded guilty to assault at Coventry Magistrates' Court on Wednesday.
West Midlands Police has yet to officially comment on the sentence.
However, the police's traffic unit tweeted: "An unprovoked attack on a police officer resulting in him being knocked out. The offender's sentence - a six-week curfew and £100 compensation.
"I think it's best we stop there #protecttheprotectors."
The court heard how the officer was briefly knocked out during the assault but got to his feet, chased and arrested Sneath, who had abandoned his car and fled.
The officer was treated by paramedics for facial injuries and was taken to hospital but later discharged.
As part of his sentence, Sneath will be subject to a curfew from 19:00 to 07:00, as well as a 15-day rehabilitation activity.
He was also ordered to pay an £85 victim surcharge.