Pilot murdered wife in Knightcote saucepan attack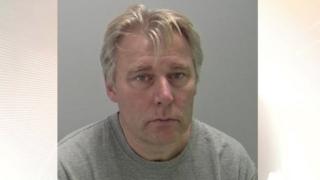 An airline pilot who battered his estranged wife to death with a saucepan has been found guilty of her murder.
Jurors at Warwick Crown Court took three hours to convict Andrew McIntosh of killing of 56-year-old Patricia McIntosh at their former marital home in Knightcote, Warwickshire on November 15 last year.
McIntosh, 54, who denied the charge on grounds of diminished responsibility, had told the court he "lost control".
He will be sentenced on Thursday.
The court heard he had been signed off work with stress last summer but had been declared fit to fly two months before he killed Mrs McIntosh.
The prosecution said McIntosh - who was on standby to fly for TUI - acted in rage, anger and frustration after she refused to lower the asking price of their former marital home.
McIntosh, then living in Woolscott, Warwickshire, had been drinking before he drove "across country" to attack his wife, jurors heard.
He admitted to police he "smashed" his wife with a saucepan and used his feet in the attack.
Mrs McIntosh, a nail technician, suffered fatal head and facial injuries.
Giving evidence during the seven-day trial, McIntosh said he did not know what triggered the attack and was in a state of numb disbelief after the killing.
In a statement, Mrs McIntosh's family, said: "We still don't understand and accept how or why this happened and why he has put us through a trial.
"He had the choice to do the right thing and plead guilty. He has shown no remorse.
"No sentence is long enough and no sentence will bring her back."