Coventry club loses licence after fatal stabbing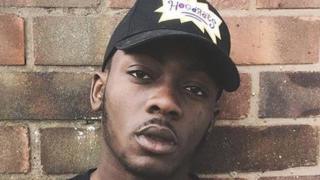 A club where the grandson of Specials singer Neville Staple was fatally stabbed has had its licence removed.
A request to revoke the licence of Club M in Coventry was lodged by West Midlands Police following the death of Fidel Glasgow, 21, on 1 September.
There had been three reported stabbings within close proximity to the club in the last six months, police said.
One man has appeared in court in connection with the death.
In a report to Coventry City Council's licensing committee, West Midlands Police officer Karen Healy said she had "serious concerns" about further violence if the nightclub stayed open.
At a meeting on Friday, Club M had its licence revoked but a change of use for the premises was agreed.
Sarah Clover, barrister for Westbourne Leisure, said the "radical" new plan for the site was indoor crazy golf.
The committee agreed to change the licence to accommodate crazy golf.
Latest news and updates from the West Midlands
Councillor Pat Hetherton said she had concerns over whether the death of Mr Glasgow could have been prevented at an earlier licence hearing.
She said: "We have not had the opportunity to address a number of points causing deep concern, which, on the face of the documentation, leaves a question hanging over whether this young man's death could have been prevented at an earlier review of the licence taking place.
"There is a young vibrant residency of people in Coventry and the subcommittee are aware of their responsibility to ensure that they at all times can feel safe through the licensing regime."
She also expressed "deepest sympathy and condolences" to Mr Glasgow's family and friends.