Former Coventry council leader resigns over covid quarantine 'misunderstanding'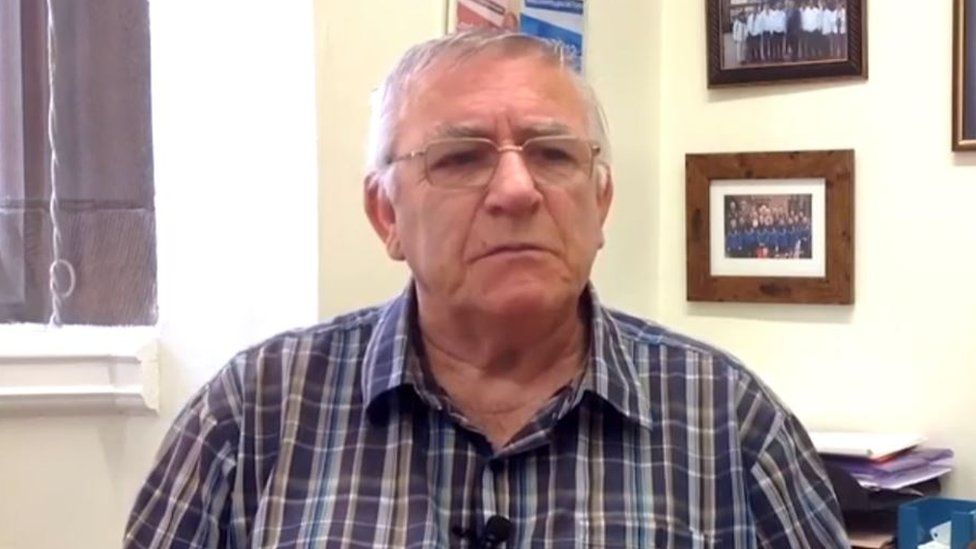 A former council leader who broke quarantine rules to visit council offices and a hospital has resigned.
John Mutton, a Labour member of Coventry City Council, said he had misunderstood coronavirus regulations.
He had been required to spend 14 days at home after a visit to France, but was reported to the police by the council's chief executive when he came into the office to pick up paperwork.
He said the "honourable thing" was to step down from his cabinet role.
Mr Mutton, who has also served as Lord Mayor and most recently as cabinet member for finance, said he had made the visit on 5 October following a hospital appointment.
He said the police later told him he had broken the rules, although he said officers accepted the guidelines around medical appointments were "confusing".
After considering the circumstances of the breach, police said Mr Mutton was given a warning and told to self-isolate for the full period.
In his resignation letter, he said it had been a "five-to-ten minute" visit to the council offices and he wore a face mask, but he accepted, "not understanding the rules is not an excuse for falling foul of them".
He added: "Unlike Dominic Cummings, I believe that if you break the rules then you have to accept the responsibility and the buck stops with me."