Coventry City of Culture gets £3.5m for Covid-safe events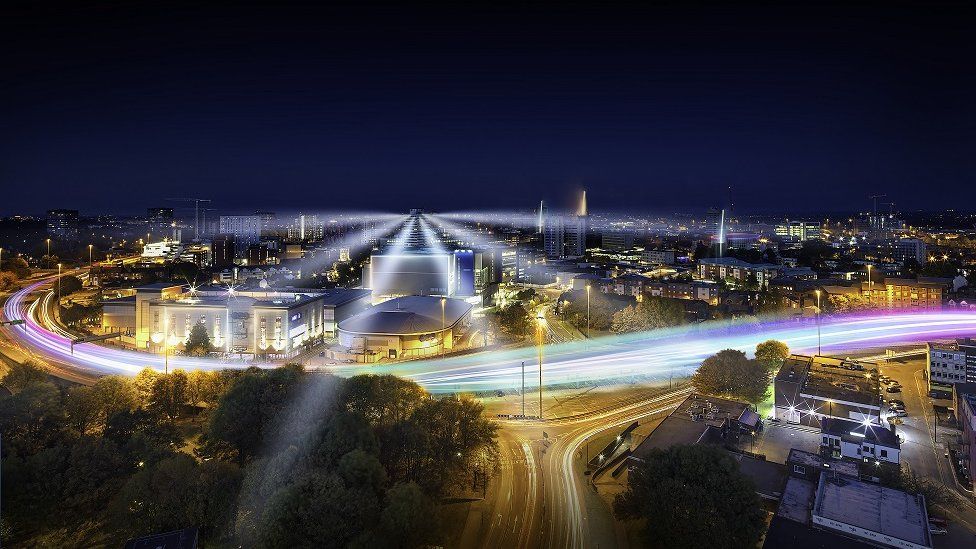 Coventry City of Culture will receive millions of pounds from the government to produce a Covid-safe festival.
The £3.5m will be spent on "enhanced safety and hygiene methods" as well as supporting live-streaming of events for people to enjoy at home.
Last week, organisers announced its signature event - originally billed for 15 May - was put back three weeks.
The pandemic, which delayed the start of the festival, has demanded a "flexible" programme, organisers said.
"Coventry has demonstrated a remarkable resilience and ability to adapt during these challenging and unprecedented times," Culture Secretary Oliver Dowden said, as the funding was announced.
"This additional funding will help the city as it begins its exciting year of celebrations for UK City of Culture and I look forward to seeing how the next 12 months will benefit the local area."
The signature event, Coventry Moves, is now due to take place on 5 June. However, the cultural programme will still officially start on 15 May with a "celebratory moment enjoyed from home".
"It's been an incredibly challenging 12 months for the sector," said Coventry City of Culture Trust's chief executive Martin Sutherland.
He said the money would be spent on a "visible hygiene regime" including more toilets, sanitiser stations and additional event staff to ensure social distancing.
It will also go towards increased costs incurred from making events Covid-safe, for example the trust has had to spend more on rehearsals as practising with smaller groups means rehearsing for more days.
"This new funding enables us to support the organisations, artists, freelancers and communities who are so key to delivering a safe, secure and exciting year for the city," Mr Sutherland said.
"We are excited to share the extraordinary creativity from Coventry and explore new ways to use digital platforms and broadcast channels to reach new audiences both in person and at home."
Related Internet Links
The BBC is not responsible for the content of external sites.