Photos offer glimpse inside Coventry's empty Ikea store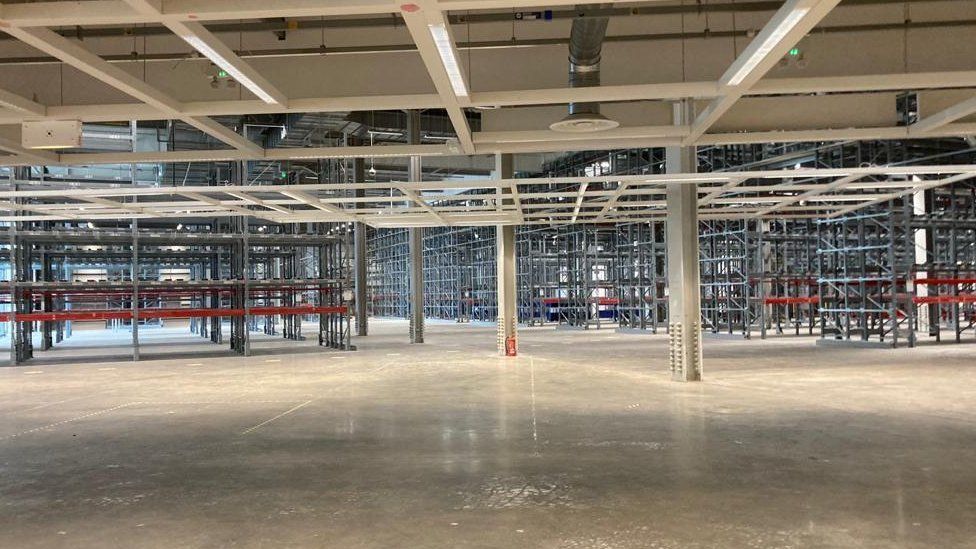 New photos have revealed the sheer scale of a former Ikea store in Coventry that is set to become a major arts complex.
It comes as Coventry celebrates being UK City of Culture for 2021.
The local authority intends to spend a further £1.31m to convert the seven-storey building and hopes to open it to the public in August 2023.
For the moment the store lies empty and the BBC has been given access to look around it before it undergoes a transformation.
"We took a space that was retail and we're making it into a space that's led by community activity and cultural activity, and I think that's really exciting, and I think that's going to add value to the future of Coventry," said Councillor David Welsh.
The local authority said the venue would be used to house about 8,000 works from the Arts Council Collection and more than 8,500 works from The British Council Collection.
It could also display items from the transport museum and other museum collections currently at Whitefriars Monastery.
However, with so much space on offer - 53,904 sq m (580,218 sq ft) - it is unclear how else it could be used.
Local film director Debbie Isitt, who was behind the Nativity series of movies, among others, described it as a "brilliant space" and likened it to "a studio lot from LA".
"It's a huge empty space. It's got full of potential and we know that film and television production is on the up in this country," she said.
Related Internet Links
The BBC is not responsible for the content of external sites.