Callum Baker-Osborne: Tributes paid to Coventry 'hero' teenager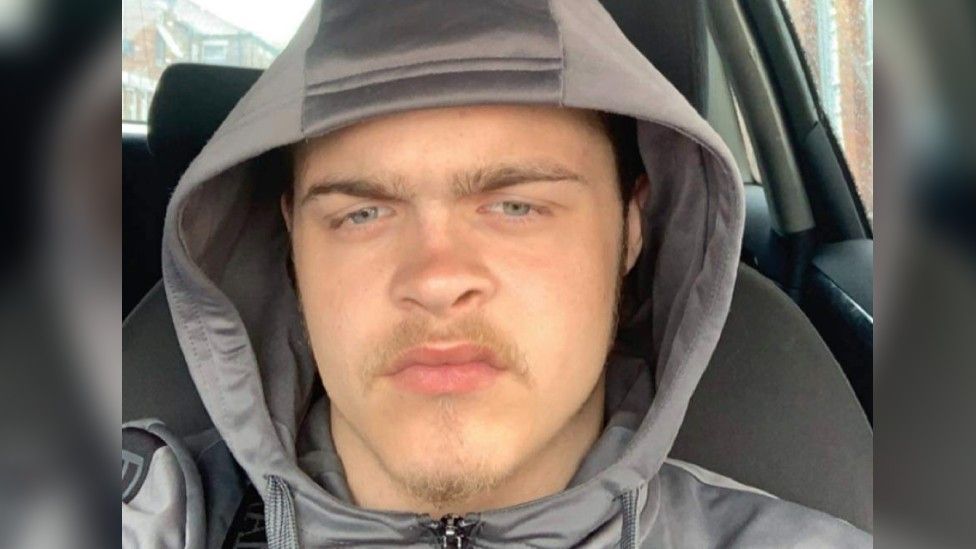 Tributes have been paid to a "selfless hero" who died in water off the Dorset coast.
Callum Baker-Osborne, from Coventry, was among a group that was struggling after going into the sea at Poole on Monday.
He is believed to have tried to help some young swimmers but then got into difficulties himself.
Broadcaster Piers Morgan paid tribute to the teenager on Twitter writing: "Incredible heroism. RIP Callum."
Mr Baker-Osborne's mum Anna Marie Osborne said the "beautiful" 18-year-old would always be in their hearts.
Thousands of messages have been posted on social media from people passing on their condolences, with some calling for an award in his memory.
Dorset Police said on Friday a body was recovered at Hamworthy pier shortly before 06:00 BST and was believed to be that of the missing teenager.
In a statement released through the force, his family said he was a "selfless hero who always put everyone's welfare above his own."
It has been reported that Mr Baker-Osborne attempted to help a group of children who needed help at Poole Harbour, before himself getting into trouble.
Searches had been carried out by emergency services along the shoreline and in the water since Monday.
RNLI Poole Lifeboats posted that the loss was "terribly sad.
"Our volunteers tried their best to save him. Sadly it wasn't the outcome we'd hoped for."
Dorset and Wiltshire Fire and Rescue Service said: "Our deepest condolences, throughout the search we had hoped for a different outcome."
A crowdfunding page, initially set up to raise money for items needed during the search, has raised more than £3,700.
"Callum is a true hero, he will not be forgotten," it says on the page.