Coventry mother's plea over son's kidney transplant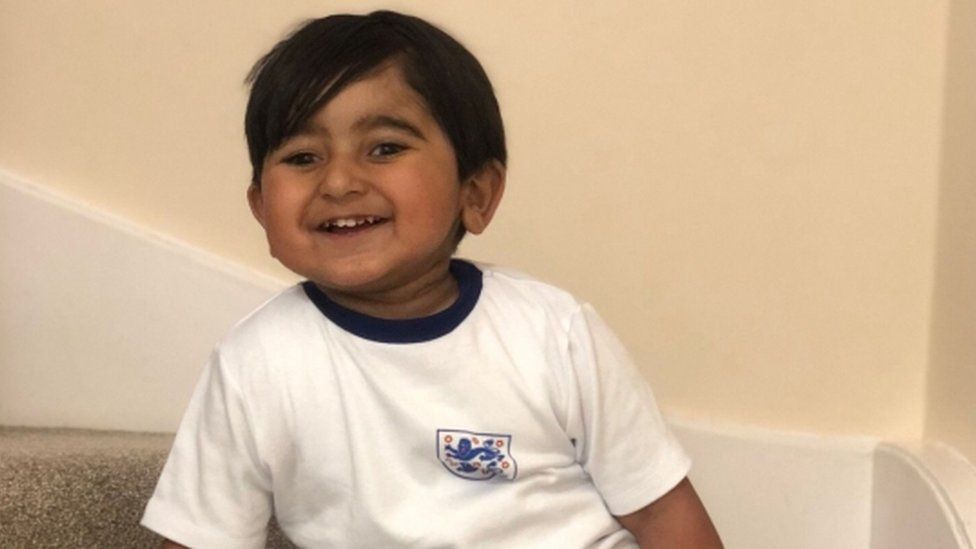 The mother of a two-year-old boy in need of a kidney transplant has pleaded to families to consider organ donation.
His mother, Karen Bahia, 32, has pleaded for more people to consider donation, after being unable to donate an organ herself.
A transplant, she said, would mean a "whole new life" for her son.
PUV affects boys and causes a blockage in the urethra near the bladder making it harder to urinate, leading to kidney damage.
Due to a chronic health condition, Ms Bahia was unable to donate her own kidney.
Because of Harvey's Asian heritage, a donation will likely come from that background, but the NHS said there is an imbalance between the number of Asian people donating and those in need, leading to a potential wait of two years.
Ms Bahia said: "It is heart-breaking that I cannot donate to Harvey, as a mum you would do anything for your child, so it was really hard to find out that my own health meant it wouldn't be possible."
She said she was sharing their story as part of NHS Organ Donation Week, from 20-26 September, in the hope more families will say "yes" to organ donation.
Ms Bahia said she wants to see her son "grow and develop" after the transplant.
"My dream is to take him to the park, I want to see him run around in the park and go on the slide and go down himself, a transplant would enable him to have the life a toddler should be having," she said.
Related Internet Links
The BBC is not responsible for the content of external sites.