Warwickshire and Solihull blood bikers mark 13,000th delivery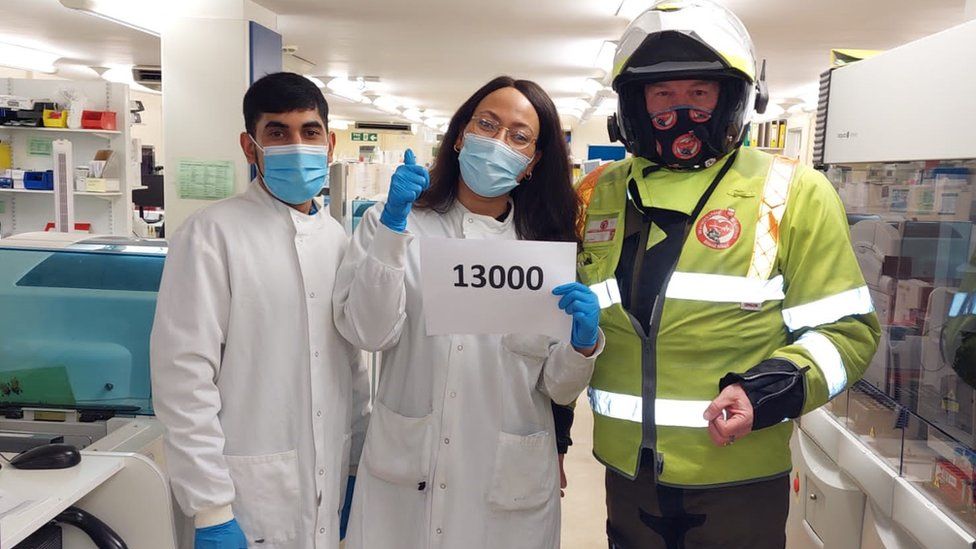 Volunteer blood bikers in Warwickshire and Solihull have completed their 13,000th delivery for the NHS.
The charity has been transporting samples of blood, medical supplies and tissues to hospitals since 2012.
Volunteer Martin Williams is one of the team who provide a round-the clock free service to the NHS and was on call when the charity hit the milestone.
"I'm passionate about the service we deliver," he said adding it was truly lifesaving.
The 13,000th delivery was made on 1 December.
"I just happened to be on call that evening," Mr Williams said.
"We never know how many jobs will come in on any one evening.
"Some nights we can have up to 10 or 12 calls and others just one or two."
He said strict patient confidentiality rules meant volunteers "never really know the facts for each job", but that by their very nature their work is almost always urgent.
As a result, the volunteers' work is truly lifesaving, he said.
Related Internet Links
The BBC is not responsible for the content of external sites.