Lyme disease alert to Lake District walkers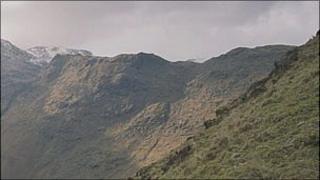 Walkers in the Lake District are being warned to take precautions against a tick-borne infection.
Mountain bikers and pets can also be at risk of Lyme disease, which is spread by tick bites.
The tiny bugs live in long grass and bracken, and are especially common where sheep, deer or cows are present.
South Lakeland District Council advises people to wear long sleeves and trousers and to check skin and clothes for ticks at the end of a walk.
An infected bite can take between two days and four weeks to show and anyone who has been bitten should look for a "bulls eye" type red rash appearing around the bite.
In extreme cases Lyme disease can cause nerve damage, paralysis and blindness.
Tom McCormick, environmental protection officer with the council, said: "We are concerned that many people who enjoy walking and mountain biking in the Lake District, may not be aware of the risks from tick bites.
"This is a case of prevention being better than cure and everybody who enjoys the outdoors should take preventive measures to avoid being bitten."