Additional car parking spaces for Penrith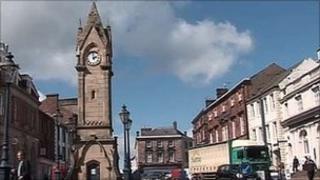 Dozens of additional free parking spaces are being made available in a Cumbrian town during the summer.
Eden District Council has signed an agreement with Queen Elizabeth Grammar School in Penrith to open its sixth form students' car park to the public.
The move is aimed at encouraging shoppers and tourists to visit the town, and to boost local businesses.
The 100 spaces will be available from 30 July to 2 September.