Cumbria beauty spot wild camping warning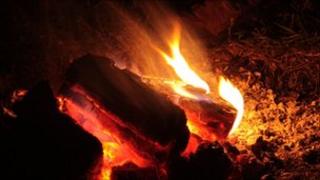 Wild campers have been warned that they risk damaging a riverside beauty spot in south Cumbria.
Groups of young people have been setting up tents in the Ulpha Flats and Ulpha Bridge areas of the Duddon Valley, despite "no camping" signs.
This has led to complaints about litter and toilet waste, and parking issues.
A Lake District National Park Authority spokesman said it was "a very worrying situation" and they were working closely with police to resolve it.
Chris Berry added: "Confrontation is the last thing we want.
"We hope education and persuasion from ourselves and police will convince wild campers to use authorised sites.
"Fires leave holes in the grass and increasing volumes of litter are not only an eyesore but a threat to grazing sheep too.
"Worryingly, the backs of walls and bushes are being used as toilets.
"We hope people realise both we and the police are taking a strong line on this matter."