Cumbria shootings helpline cut back after two months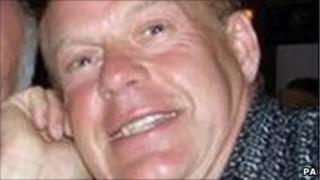 A 24-hour helpline set up in the aftermath of the shootings in Cumbria is to be scaled back.
Dozens of people have contacted the line suffering from flashbacks since Derrick Bird went on the rampage on 2 June, killing 12 people.
But recently less people have asked for help and the NHS line will only be open during office hours from 6 August.
Liz Bolt, consultant clinical psychologist, said callers still needed reassurance.
Ms Bolt, who is leading the emotional incident response team, said men and women had been calling the helpline in equal numbers, many having been bereaved or witnessed the shootings.
She said their symptoms included flashbacks, anxiety and difficulty going back to spots where the traumatic events took place.
'Extreme events'
She said: "The brain is designed to put things out of the mind in order to go on with life.
"But in the case of such extreme events, a delayed reaction is common and it catches up.
"But in the last few weeks what we've found is that people haven't been calling at all out of office hours and that is why we are scaling back."
The helpline is available on 01946 523666.