Cumbria University appeal for new student landlords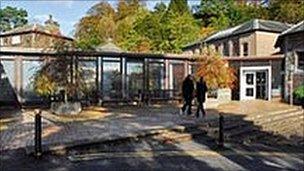 A university is urging property owners to consider renting to students.
Cumbria University said it had inquiries from more than 100 undergraduates who had gained a place through Clearing but were struggling to find accommodation.
Lucy Roberts, commercial services manager for the Carlisle campuses, said landlords could make hundreds of pounds a month.
She also said landlords should not be put off by the student "reputation".
Ms Roberts said: "As long as there is a good contract in place and deposits have been paid we have less reported problems than you might think.
"We have had at least 100 inquiries from new students and are hoping to solve the accommodation problem through the private sector.
She said those interested should contact the university for advice on how to register with the county council and meet health and safety requirements.
"Renting to students is better than having an empty room," she added.
She also said that landlords can make between £50 and £60 per student, per week.
Related Internet Links
The BBC is not responsible for the content of external sites.