Energy grant for UK's highest hostel in Cumbria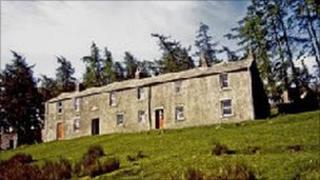 The UK's highest youth hostel - Skiddaw House in Cumbria, has been given a £26,000 grant to make it more energy efficient.
Skiddaw House was built a century ago, for shepherds and gamekeepers.
The money from the Lake District Sustainable Development Fund will pay for fleece insulation and solar panels to provide electricity and hot water.
It is hoped work on the hostel, which is 1550 ft (457m) above sea level, will be completed by the end of the year.