Cumbrian stream will power homes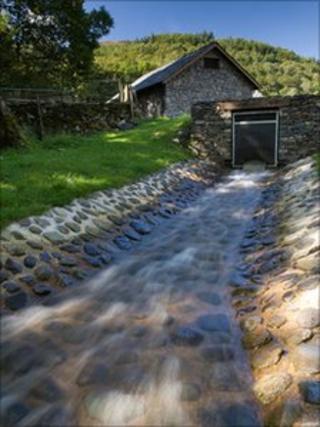 A Cumbrian stream is being turned into a mini power station which will provide enough electricity for hundreds of homes in a £1.5m project.
The scheme at Logan Gill, a tributary of the River Duddon, involves a weir, a pipe buried for 1km (0.6m), a water turbine and generating equipment.
The company behind it, Ellergreen Hydro, says it will provide enough electricity a year for 1,000 people.
It said it had used Cumbrian knowledge and technology for the project.
The scheme, near Broughton in Furness, has been backed financially by The Co-operative Bank.
Power generated at Logan Gill has been bought by electricity supplier Good Energy.
The scheme is part of the government's Clean Energy Cashback initiative, which allows energy suppliers to pay communities or people who generate their own electricity from renewable or low-carbon sources.