Talks held over artist memorial in Cumbria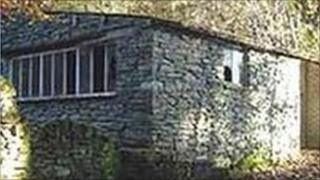 Discussions are being held about plans for a memorial for an influential German artist who worked in the Lake District.
Kurt Schwitters, whose work is seen as important in the development of modern art, worked in a barn in Langdale 60 years ago.
Meetings are being held in Langdale at the weekend to talk about future plans.
One of the key speakers is Dr John Elderfield, chief curator at New York's Museum of Modern Art.
He said he first became aware of Schwitters' work when he was a student and since then has produced a book and organised a retrospective of his work.
He said: "I care a lot about this person and I care a lot about what's going to happen to this site.
"The next step, which is the reason for this conference, is to say what happens next.
"The barn has got to be refurbished, is it going to be a visitor centre, what kind of things are going to happen there? I think there's great potential."
Schwitters, who fled to the UK from Nazi Germany in 1937, used the barn as a studio and turned one gable wall into part of a huge Merz project - enormous combinations of sculpture and collage.