Derrick Bird shooting victim remembered at rugby match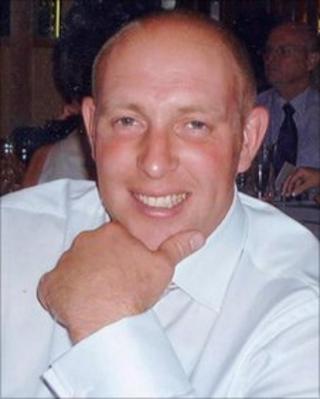 Some of the stars of rugby league played a match in memory of Garry Purdham, who was shot dead by Cumbrian gunman Derrick Bird.
The 31-year-old father-of-two was killed in the shooting rampage in June.
England played Cumbria at Whitehaven in memory of the semi-professional player with the final score 18-18.
Money raised from the match will go to help Mr Purdham's children. The Cumbrian team included his brother Rob Purdham, who plays for Harlequins.
He said before the match: "It is going to be a big day and a proud day representing Cumbria against England."
He said there had been a strong feeling in the rugby league world that they wanted to commemorate his brother.
"We are never going to forget him and we never will but we have got to try and get on with our lives and live as normal a life as possible just with the memory of Garry," Mr Purdham said.
The idea for the match came jointly from Egremont, Whitehaven and Workington clubs and the Rugby Football League, with input from the family, he said.
Mr Purdham, who combined his rugby career with his work as a farmer, was shot as he trimmed hedges with his uncle near Gosforth on 2 June. He was Bird's ninth victim.