Cumbria breast screening to start again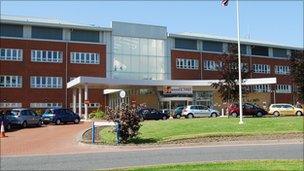 Breast screening in Cumbria will start to be reintroduced from next week after it was suspended.
In July, North Cumbria University Hospitals NHS Trust announced it was halting screening for a major review.
As a result of the review, it was revealed nine women had cancer who had originally been given the all-clear.
Screening for women who have already been treated for cancer will start on Monday and it is hoped full screening will be running by the end of the year.
The review involved 1,600 women who had had further tests following routine mammograms since April 2007.
Trust officials decided to hold the review when data showed that among women who were called for a second screening, cancer was detected in fewer cases than would be expected.
About 1,600 films were sent for review to external screening centres.
By the middle of August, 1,477 had been returned with 1,302 needing no further tests.
Eight women were told they needed treatment and another women was found to have non-invasive cancer.
The Trust said it was now close to the end of the review and the full details would be published.
The restarting of the screening will be for women who have been through the screening programme, been diagnosed with cancer, treated and are now being reviewed annually.
The screening will resume at both Carlisle's Cumberland Infirmary and Whitehaven's West Cumberland Hospital.
Related Internet Links
The BBC is not responsible for the content of external sites.