Security exercise at Sellafield nuclear site in Cumbria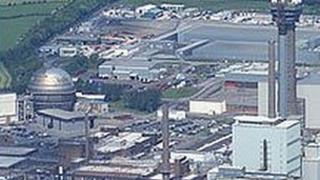 Residents and businesses close to the Sellafield nuclear reprocessing plant in Cumbria are being warned of a major security exercise beginning on Monday.
The six-week operation will involve armed officers and staff from the Civil Nuclear Constabulary (CNC).
A spokesman said pyrotechnic devices planned to be used would be heard some distance away.
He added that the training would not have an impact on public roads or the normal running of the Sellafield plant.
The CNC is a specialist armed police service dedicated to the civil nuclear industry and has 900 officers and staff at 15 civil nuclear sites in England, Scotland and Wales.
The majority of officers are authorised to carry firearms.