Six month anniversary of Derrick Bird shootings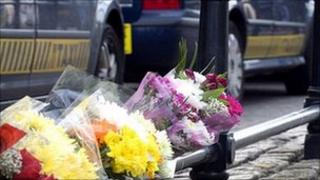 On 2 June a taxi driver killed 12 people and wounded 11 others during a 45-mile shooting rampage across west Cumbria, before turning the gun on himself.
To compound the tragedy, Derrick Bird's first victim was his twin brother.
Others included his family solicitor, and a fellow-cabbie at the Whitehaven taxi rank.
Six months on, the spotlight of the world's press has moved elsewhere, leaving members of the small rural communities involved to come to terms with the events of that warm, summer day.
For some the nightmare has never ended.
Kevin Moor, brother-in-law of Darren Rewcastle, Bird's third victim said: "It's always there in the back of your mind.
"No-one will ever forget it. There will be a first anniversary, then it will be five years, ten, and if something like this should happen again it will be compared to the Cumbria shootings.
"I don't think it will ever go away."
As well as the trauma suffered by victims' families, the events also had an impact on the wider community.
A counselling service has been running to help tackle grief and loss, but professionals are concerned that some young people may be "bottling up anxieties".
Child psychologist Sandy Reed said: "We know from research from other situations similar to the one we experienced here in June that a small number of children will continue to have difficulties.
"For the vast majority of children and young people things have been improving over time, but for a smaller number the problems are persisting.
"We are keen to encourage the families of those children to seek support and advice."
However, it also appears that the community has been helping to heal itself.
Rev John Bannister, Rector of Whitehaven, said: "There has been some return to normality, as people just have to get on with their daily lives. I'm sure that has helped.
"I think that many people who were badly affected by the shootings have made some initial steps of recovery, based on the support that comes from family and friends, and the people you can trust."