Environment Minister clinches marmalade award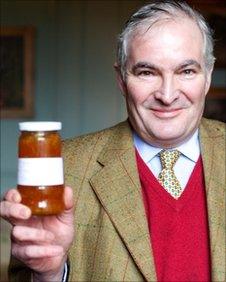 A homemade marmalade produced by Environment Minister Lord Henley won first prize at an awards in Cumbria.
The World Marmalade Awards were held at the Dalemain Estate, near Penrith, over the weekend.
The Conservative peer's entry, which was originally his mother's recipe, was named best in show. He said he was "absolutely delighted" to have won.
The recipe will be used by professional producers and go on sale at the Fortnum and Mason store, in London.
Competition judge Jonathan Miller from Fortnum and Mason, said: "It was a close-run thing but Lord Henley's marmalade swung the vote decisively.
"It was an excellent all-rounder."
Organiser Jane Hasell-McCosh said there had been a record number of entries for the awards, which had come from the UK as well as abroad.
Related Internet Links
The BBC is not responsible for the content of external sites.