Carlisle Council may stop 24-hour CCTV monitoring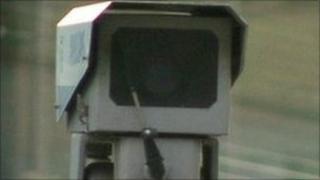 A Cumbria council is considering reducing the number of hours CCTV cameras are monitored to try to save money.
It costs Carlisle City Council £400,000 a year to watch cameras 24 hours a day.
It is proposing that the cameras record round the clock, but are only watched at peak times including Friday and Saturdays.
The council is carrying out a consultation into its proposals and wants to hear views by 31 March.
The city has had CCTV since 1995 and currently has 62 cameras.
Councillor Ray Bloxham, portfolio holder for environment, said: "We are working within tough economic times and all public services are being looked at to see how they are delivered in the future and how potential savings could be made.
"CCTV is a discretionary service. The cost of the current service is is now running in excess of the budgetary provision available as a result of falling income levels.
"We appreciate the importance that the CCTV service provides, but a review of the finances is essential to ensure its longevity."