Driver is bailed over death of motorcyclist at Dovenby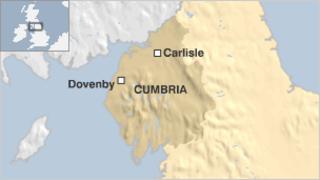 A car driver has been released on police bail after being arrested over the death of a motorcyclist in Cumbria.
Jordan Peck, 17, from Windebrowe Avenue, Keswick, died at the scene of the incident on the A594 at Dovenby, near Cockermouth, on Monday.
He was thrown into a field by the force of the collision with a Ford Focus travelling in the opposite direction.
The 23-year-old car driver, from Cockermouth, was arrested on suspicion of causing death by dangerous driving.