Victim viewed gunman Derrick Bird as friend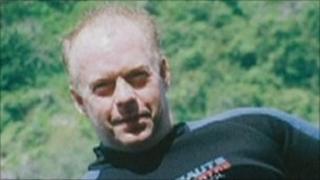 A survivor of the Cumbria shootings has told an inquest he considered Derrick Bird to be a friend.
Don Reid was injured by his fellow taxi driver shortly after Darren Rewcastle, another cabbie, was fatally shot at the Whitehaven rank.
He told an inquest that he had no idea why Bird might have gone after him.
When asked if he had ever had a problem with the gunman he said: "The only thing he has done against me is shoot me in the back".
Bird shot 12 people dead and injured a further 11 on 2 June last year.
The inquest, now in its second week, was told that the 52-year-old had pulled up at the Whitehaven Rank and called Darren Rewcastle across to his Citroen Picasso and shot him at point-blank range.
He then drove around the one-way system, returned to the rank and shot Mr Reid.
The 55-year-old said he "dived like Superman" to escape, but was hit in the back. He then crawled away on his hands and knees while Bird got out of his car and came towards him with a weapon raised, before he got back into his vehicle and drove away.
A 999 call made from a nearby sandwich shop was played to the jury, in which screams and gunshots could be heard in the background.