Darker side of Cumbria gun killer Derrick Bird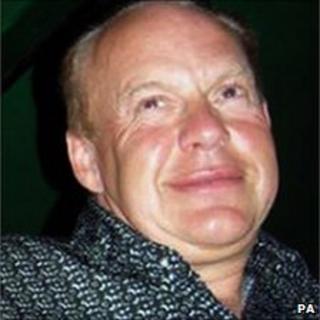 He became one of Britain's most notorious killers.
But some people who knew Derrick Bird before he embarked on his shooting rampage, described him as a "good bloke".
Others though hinted at a darker side which always lurked in the background of the man who shot his twin brother 11 times, then drove around killing and injuring colleagues and strangers he passed at random.
During the four-week inquest, he was variously described as "emotionally void", a viewer of "extreme porn" and a fond grandfather.
In a statement released after his funeral, his sons said: "To us he was a loving and caring family man, well-known and well-respected in our local community."
Yet a consultant forensic clinical psychologist asked by police to work out Bird's motives, described him as "a bitter, resentful and depressed man, blaming the rest of society for his failures", and suffering from a "delusional disorder".
At the inquest, Brian Bird, the older brother of both the gunman and his first victim, David Bird, spoke of a "normal" childhood, doing "all the things kids usually do".
Derrick Bird went on to have two sons with Linda Mills.
The pair lived together but never married, and split up during the 1990s.
However, he maintained contact with the children and was an involved father, collecting them from school and doing activities with them.
Not long before the shootings he had become a grandfather for the first time and Graeme Bird, his oldest son, told the inquest he was a fond grandfather.
But it was also in the run-up to the shootings that he was described by family members as "starting to lose the plot".
While he was living with Ms Mills, he worked as a joiner in Sellafield but resigned in 1990 following an allegation of theft.
According to Ms Mills he was for a time extremely concerned that it would result in a jail term, though, in the event, he received a suspended sentence.
And it was a fear of going to jail, this time over tax arrears, that a number of witnesses highlighted.
He had sought the help of his twin brother and a solicitor friend, but according to his friend, Neil Jacques, became convinced they were in "cahoots" against him.
Peter McLean, a scuba-diving friend, told of Bird saying, about a month before the shootings: "Whitehaven will be as famous as Dunblane, you'll see soon enough".
The inquest was also told he was being "wound up" by taxi driving colleagues, who he felt were playing practical jokes on him, or jumping the queue while waiting for customers.
Yet fellow cabbie Don Reid, whom he shot and injured, said he never had a problem with Bird.
"The only thing he has done against me is shoot me in the back," he said.
After his death, police examined Bird's computer, and found it contained no documents or family photographs, but was used mainly to access to extreme pornography sites.
The final reported sighting of Bird was of him walking towards woods looking "dejected and hunched-shouldered", and carrying the rifle.