New high sheriff for Cumbria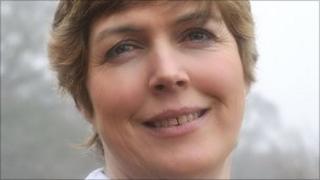 Iona Frost-Pennington of Muncaster Castle is to be inaugurated as the new high sheriff of Cumbria.
It will happen at a traditional ceremony at Carlisle Court later this month. She will succeed the current High Sheriff James Carr on 30 March.
The office of high sheriff is the oldest in the country after the Crown dating back over 1,000 years.
Mrs Frost-Pennington runs Muncaster Castle, Ravenglass, where her family has lived for more than 800 years.
She will be the first high sheriff from Copeland since the creation of Cumbria as a county in 1974.
She is a deputy lieutenant for Cumbria and among other posts was the chair of Cumbria Tourism's Commercial Members Committee in 2007.
Judge protector
High sheriffs are chosen by the Queen who "pricks" the name of the nominee from a list using a silver bodkin - a small dagger.
The high sheriff used to be the principal law enforcer for an area and still has an honorary role to "protect" judges in the county.
Other duties of a modern high sheriff include attendance at royal visits and giving support and encouragement to the emergency services, local charities and voluntary organisations involved in crime reduction and social cohesion.
Mrs Frost-Pennington said: "It's a great honour to be appointed Cumbria's new high sheriff and I'm really looking forward to taking on the responsibility of the role.
"This title dates back a long way but in the 21st Century it's an opportunity to support the important work that is done by Cumbria's voluntary organisations and to help raise their profile and to get people working together."
The post of high sheriff is unpaid and anyone appointed must carry out his or her duties without recourse to any public funds.