Police release image of Barrow sex attack suspect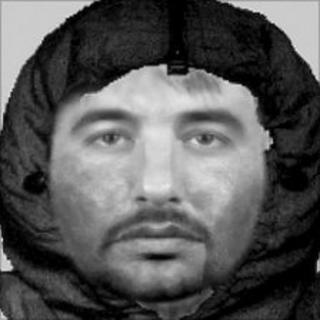 Police in Cumbria have issued an e-fit image of a man wanted over a sex attack on a 14-year-old girl.
The victim was in Harrogate Street, Barrow, at about 2100 GMT on 21 March when she was attacked by a man in a hooded top.
Cumbria Police said the attack was "particularly nasty" and the victim had been left very distressed.
The attacker is described as being 5ft 10ins tall, wearing a dark hooded top, dark trousers and boots.
Det Sgt John Dilks said: "This was a particularly nasty incident and has had a huge impact on the girl and her family.
"Incidents of this kind are rare in Cumbria, but I need to remind people to take sensible precautions to stay safe."