Biofuels plant secures Workington box factory jobs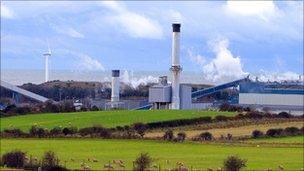 The jobs of 380 workers at a Cumbrian box factory have been secured with a £108m investment from the plant' s Swedish parent company.
The owners of Iggesund Paperboard at Workington plan to build a biofuels facility which will make the site energy self-sufficient.
Construction is expected to begin later this year, with a completion date due in 2013,
The Workington site produces 200,000 tonnes of folding boxboard a year.
Ola Schultz-Eklund, managing director at Workington, said: "This investment proves very clearly our ambition to develop our paperboard production in Cumbria."
The new facility will burn wood to produce electricity and steam which is used in the manufacturing process.
Related Internet Links
The BBC is not responsible for the content of external sites.