Opening date for Cumbria archive centre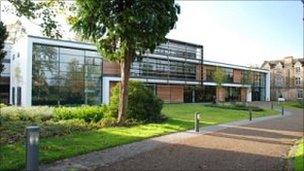 An opening date for Cumbria's new record office and archive centre has been announced.
The £8.2m centre, at Petteril Bank, is home to more than one million historical objects and documents, previously housed in Carlisle Castle.
Previously the county council had hoped it would open in January 2011, but this was later moved to the start of April.
Further problems, including a leaking roof, led to a further hold-up, and it will now open on 1 June.
During the construction work a dilapidated Grade II listed manor house was renovated and a new glass-fronted building added.
Anne Rowe, the archive service manager, said: "It has been a very complex building and construction project.
"Inevitably things have taken slightly longer to sort out than we liked, but I'm pleased to say we've resolved the problems and are looking forward to opening for archive research on 1 June."
Related Internet Links
The BBC is not responsible for the content of external sites.