Cumbria County Council gives grants for arts projects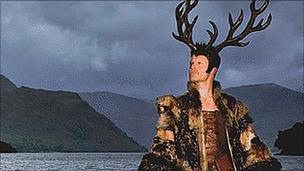 Arts organisations in Cumbria are due to share grants of £135,000 which have been approved by county councillors.
Cumbria County Council said it was aware that art and culture was a major factor in attracting visitors.
The largest award went to the Keswick-based Theatre by The Lake project, which received £34,000.
Other recipients included youth theatres, creative media workshops, a music recording project and a scheme to help young film makers.
Last year arts organisations across the county were told they would have to make big savings after Arts Council England axed about £130,000 of support.
Oliver Pearson, the council's cabinet member for communities, said: "In many other local authorities, culture has been one of the first victims of the spending cuts as supporting cultural activity is not a statutory function.
"Although we have had to make reductions in our level of support, as we have across all areas of the organisation, we have not cut as deeply and painfully as many other councils.
"This is because in Cumbria we have recognised the vital role that culture plays in local life and how every pound we spend can generate dozens more for the local economy.
"We have had a thorough review of our whole package of cultural support to ensure that not a penny is wasted and the money we do invest achieves maximum value for those who need it most."
Related Internet Links
The BBC is not responsible for the content of external sites.