Free parking during Penrith New Squares construction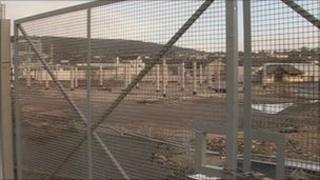 Free parking spaces have been made available during a major development project in Cumbrian town.
Construction on the £77m Penrith New Squares scheme stalled when backers pulled out in 2008.
Work has now started on scaled-down plans for plans for a Sainsbury's store, offices and affordable housing.
With a number of roads closed in the area, Sainsbury's and Penrith Rugby Club have struck a deal to provide 150 free car parking spaces.
They will be available until 30 November, when the new car park is due to open, and there will be yellow signs to direct visitors towards them.