Keswick School suspends pupils in diazepam drug inquiry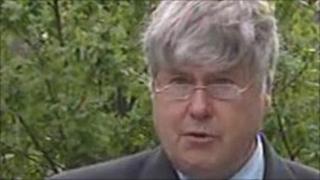 Two pupils have been expelled and a further 15 suspended following an investigation into drugs at a Lake District school.
The drug at the centre of the Keswick School inquiry is said to contain diazepam.
Head teacher Mike Chapman said two year nine pupils had been permanently excluded and a further 15 suspended.
Cumbria Police said it had arrested a 14-year-old boy from Keswick on suspicion of distributing drugs.
'Level of naivety'
Mr Chapman said he was confident the drug taking had been an "isolated incident".
He said: "The school has acted swiftly and effectively to immediately deal with this illegal and unacceptable behaviour.
"We've conducted a thorough investigation, interviewing a large number of pupils, mostly from year nine.
"We're confident that this has been an isolated incident where peer pressure and a lack of common sense from a number of pupils has led to them being swept along into being persuaded to try this Class C drug.
"There seems to have been a high level of naivety here - many were not aware of the drug's effects before taking it."