Dealer hairdresser Jane Talbot Morton to repay £20,000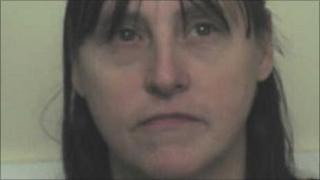 A 49-year-old Workington hairdresser has been ordered to pay back £20,000 she made from being a heroin dealer.
Police believe Jane Talbot Morton, who is serving a seven-year sentence, made almost £800,000 from her crimes.
But the only assets they could seize were her vehicle and money in four banks accounts worth £20,000.
Appearing at a Proceeds of Crime Act hearing at Carlisle Crown Court, she was ordered to pay back her illegal profits.
The hearing was told that Morton was arrested after police seized £175,000 worth of the drug from her home in Blackburn Street and at a caravan in Silloth in February 2010.
She later admitted three charges of supplying heroin and possessing the drug with intent to supply.
Det Insp Adrian Johnson, of Cumbria Police, said: "When organised criminal groups make money off crime we will do everything we can to get it back off them so we can give it back into local communities.
"Our efforts don't stop when a criminal gets put behind bars - we continue to pursue them and bring them before the courts again so that their criminal gains are taken off them."