Last day for Penrith Magistrates' Court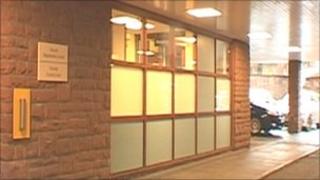 Magistrates are to sit in a Cumbria court for the final time.
As part of a government cost-cutting programme Penrith Magistrates Court is to shut, with cases moving to Carlisle.
Current and retired magistrates will attend a ceremony later to mark the occasion.
Next week, Whitehaven Magistrates Court will also close, with its cases being heard in Workington. The county courts in Penrith and Whitehaven are also being closed.
'Sad day'
They are among 93 magistrates and 49 county courts around England and Wales earmarked for closure under government aims to create a more efficient system of justice.
Chair of the Eden bench Nick Swinscoe said: "It's a sad day for the community and for magistrates who have to travel all the way to Carlisle.
"However, today we're hoping that rather than a requiem we'll be holding something in the line of an Irish wake.
"A vast number of people involved in the courts one way or another will be here and once we've finished the last sitting, we'll be getting together to discuss and celebrate justice dispensed in Penrith."