Axed Cumbria 39 and 72 bus routes back on the road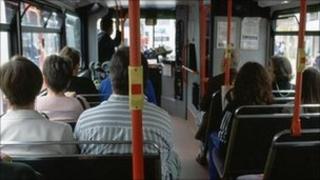 Two bus routes in rural Cumbria which were recently axed after the council withdrew its subsidy are due to return to the road next month.
After talks between residents, Cumbria County Council and operator Reays, the service 39 will run between Bothel and Carlisle on Tuesdays and Fridays.
Reays will also operate the 72 between Caldbeck and Carlisle on Wednesdays, calling in at a number of villages.
Known as the Caldbeck Shopper, it will replace the 620 service.
Chris Reay, from the bus company, described bus routes as "survival links for rural communities".
"We know how strongly people feel about them," he said.
"They have voiced their views loud and clear at a series of meetings in village halls in recent months. Now we need them to come forward and support these services.
"We are running these services on a commercial basis, with no subsidy from anyone, so the numbers will have to add up."