Truancy tackled in crackdown in Penrith and Carlisle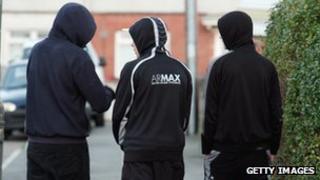 Nearly 60 children have been caught playing truant from school in Cumbria.
A two-day crackdown on truants run by Cumbria County Council and Cumbria Police in Carlisle and Penrith found 59 school-age children from the area.
They questioned parents who were with their children and returned pupils without parents to school.
The council's cabinet member for schools and learning, Duncan Fairbairn, said: "Tackling truancy is a high priority for us."
He added: "It's not an issue we treat lightly. Research has shown time and again that those children who play truant and are not in school are more easily drawn into crime and anti-social behaviour and more likely to be unemployed after leaving education."
Government figures show nearly one in 10 secondary school pupils in Cumbria missed 29 days of school between September 2010 and July 2011.
They also show more than 1,000 primary schoolchildren across the county were regular truants.
Figures 'concerning'
In April Charlie Taylor, a government adviser on school behaviour, suggested the parents of persistent truants should have their child benefit cut.
The Education Secretary, Michael Gove, has supported tough sanctions, including the current system which allows schools, councils and the police to issue parents with fines of £50 and follow up with prosecution.
The latest figures show 400,000 children were persistently absent from England's schools in the past year and missed about one month of school each.
John Barrett from Cumbria County Council's children's services department admits the figures are a "concern" but should be put into context.
"Cumbria's got the lowest level of truancy within the north-west of England, less than 0.2% of all absences are truancy," he said.