Cumbria County Council's funding boost for art projects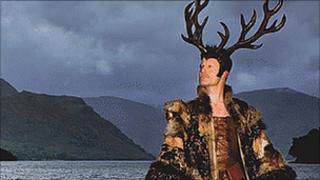 Arts organisations which work with young people in Cumbria are to be given a share of a £120,000 grant.
The county council said that culture had a major impact on issues relating to social, economic and environmental wellbeing, and helped attract visitors.
Many of the projects are aimed at encouraging participation by disadvantaged and vulnerable people.
The cash is in addition to the £40,000 final instalment of a three-year agreement to support Lakes Alive.
The largest award - £30,000 - is to go to Keswick-based Theatre by the Lake.
Other schemes include a new arts programme for disabled adults and young people, and a street art exhibition.
Councillor Oliver Pearson, cabinet member for stronger communities, said: "Cultural projects provide a real opportunity to develop people's skills and are especially important to disadvantaged or vulnerable groups and young people as they can also lead to increased confidence and self esteem.
"The groups also offer a good opportunity for social interaction which can support health and wellbeing.
"Cumbria County Council recognises the valuable contribution they make to our communities and are delighted to be able to support them."