E-fit of Good Samaritan assault suspect released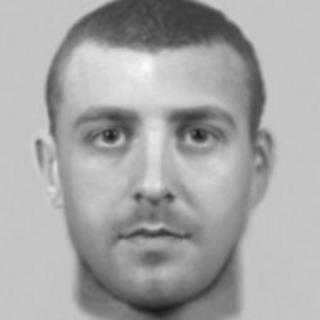 Police in Cumbria have released an e-fit of a man they want to speak to in connection with an assault on a Good Samaritan motorist.
The 33-year-old woman was flagged down by a man in a lay-by between Stainburn and Brigham on Monday.
When she stopped to offer assistance he got into her car and told her drive to Workington, in the opposite direction, pulling her hair to ensure she did so.
He is described as aged about 20, 5ft 9in tall, and his accent was not local.
A Cumbria Police spokesman said: "This was a frightening ordeal for the victim and we would appeal for anyone who recognises the man in this e-fit, or who saw a man fitting this description in the Brigham area, or later in the Stainburn area, sometime between 7.45pm and 8.10pm.
"He has somehow got to the lay-by in the first place and someone may have seen him or given him a lift before the incident."
He added: "The victim was trying to be a Good Samaritan by helping someone who she thought needed assistance.
"This is an isolated incident and we do not want the public to feel unsafe, but we urge caution when stopping for anyone who you don't know."