Cumbria Police considers closing station front desks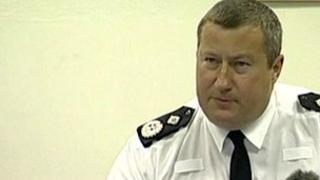 Cumbria Police is looking to close a number of police station front desks to save money.
The force needs to save £20.3m by 2016 due to government cuts. It said a survey found that people preferred to make contact by telephone.
Adrian Faulkner from the Windermere and Bowness Chamber of Trade said he was concerned about changes to policing in his local area.
A public meeting to discuss the plans will be held in Bowness later.
'Affordable service'
Mr Faulkner said: "The local bobbies have built up a big confidence with the local people in that they are there face to face.
"We've already lost a community support officer who's moved on and has not been replaced.
"At the end of the day, is this going to be the thin edge of a very large wedge?"
Chief Constable of Cumbria Police, Stuart Hyde, said: "We would love to have police stations open 24/7 right across the county but I can not afford to do that.
"Policing is delivered by people out on the street, in the community, responding to calls from the public, not sat in offices waiting for one or two people to turn up every day.
"I can not afford to run the level of our service that people would want."
The meeting will take place at the Burnside Hotel in Bowness at 18:30 BST.