Pregnant smokers in Cumbria targeted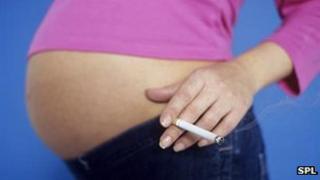 Health bosses in Cumbria are urging pregnant women who smoke to seek help to quit the habit.
It follows a national study of pregnancy and tobacco which found that 15.3% women across Cumbria are still smoking when they have their baby.
This is higher than the national average of 13.2%.
Babies born to mothers who smoke are around 40% more likely to be stillborn or to die within the first four weeks of life.
Su Sear, from NHS Cumbria, said: "It's important that we get the message out to pregnant women who are thinking about quitting that free help and support is available through the NHS.
"We want to reassure them that it's easy to get help to quit and that they are more likely to succeed with support."