Rare breeds take centre stage at Woolfest, Cockermouth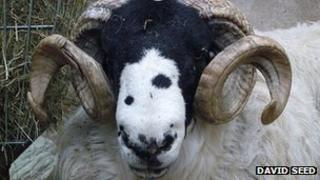 The eighth annual Woolfest will be a celebration of wool, spinning, dyeing, knitting and all things associated with that part of the textile world.
It is also planned to show the public more about the threat to many traditional native breeds of sheep and what can be done to help their survival.
Rare breeds such as Hebridean, Ryeland, Coloured Ryeland, Jacob, Herdwick, Wensleydale, Teeswater and Shetland sheep will be exhibited.
There will also be alpacas, angora goats, cashmere goats and angora rabbits.
Housed in the expanded Mitchell's Livestock Centre in Cockermouth, it will accommodate more than 160 stalls and feature more rare fleece animals than before.
Jan Hicks, from Woolfest, says: "The animals have always been a highlight of Woolfest and the new space and layout at Mitchell's means that we can spread out a bit and make more of this side of the event."
Many of the regular exhibiting designers, makers and suppliers will be returning after participating in previous years.
Shearing demonstrations
Marion Woolcott, one of the organisers, says: "There will be over 25 businesses with us for the first time, including Emmie and Emma from Cockermouth and The Yarn Store from Carlisle as well as Hof Kornrade from the Black Forest region of Germany."
Farmer and renowned sheep shearer, Cathy Cassie, will be demonstrating her skills on 23 June.
The organisers have plans to get as many visitors involved with activities as possible.
The annual event for all things woolly, is on Friday 22 and Saturday 23 June 2012.